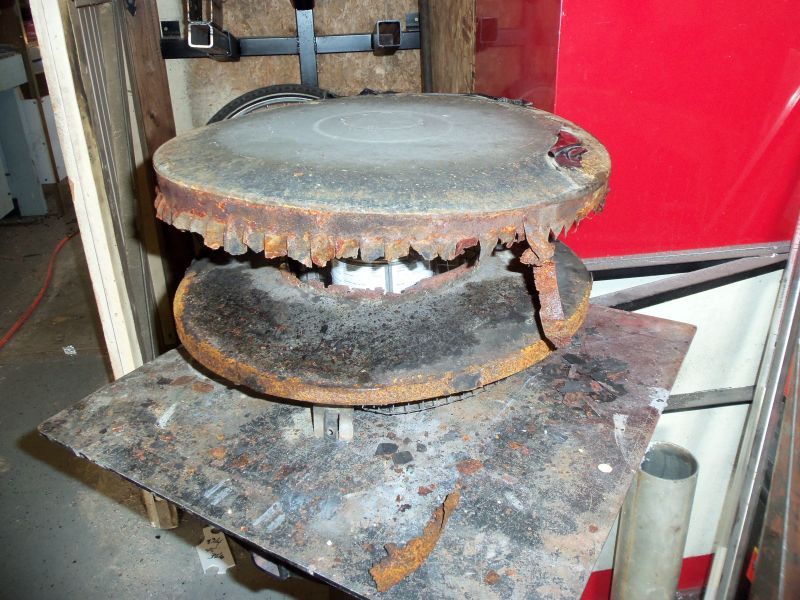 Last spring the top blew off the fireplace chimney. Too much heat & smoke turned it brittle & it broke like dried leaves. They have to be special ordered around here, they're expensive & we've gone through 2 in 11 years. So, I took a couple hours & made one out of .080 aluminum sign cut-offs.
At a sign shop, you use what you have. Made a template out of scrap vinyl.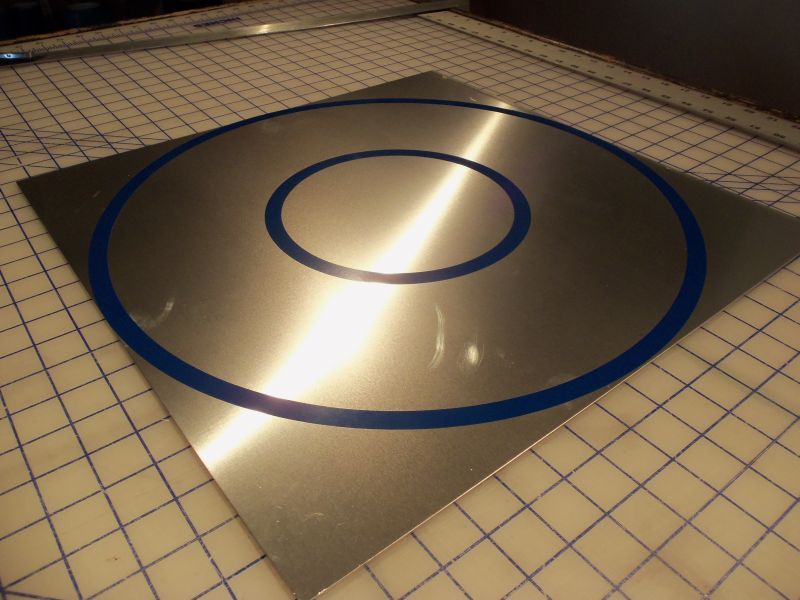 Wheeled a little pitch in the top & bottom pieces for water runoff.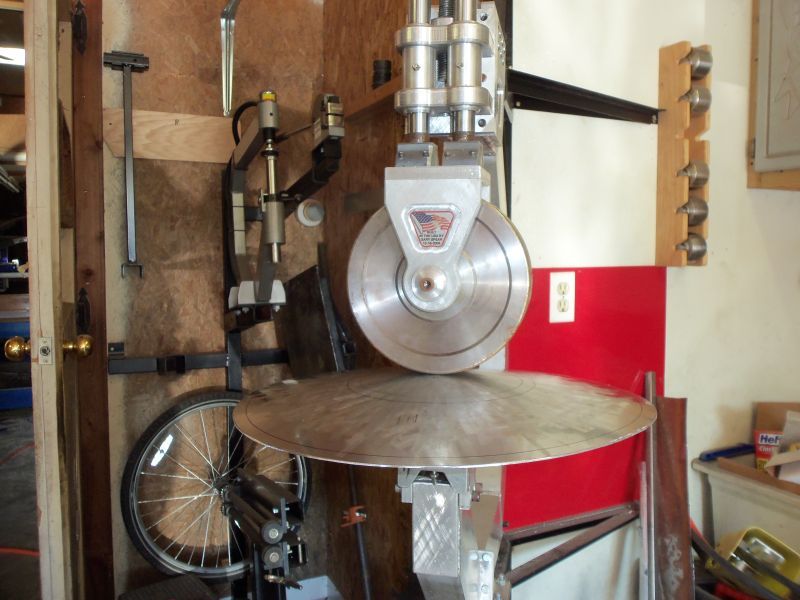 I don't have tipping dies for the bead roller, so I picked something close & went with it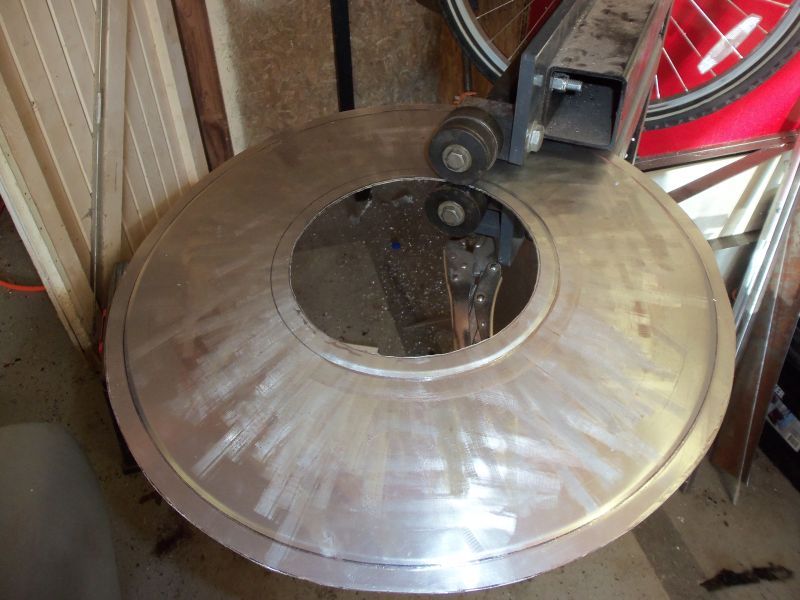 Used the shrinker / stretcher & a hammer to get a 90°.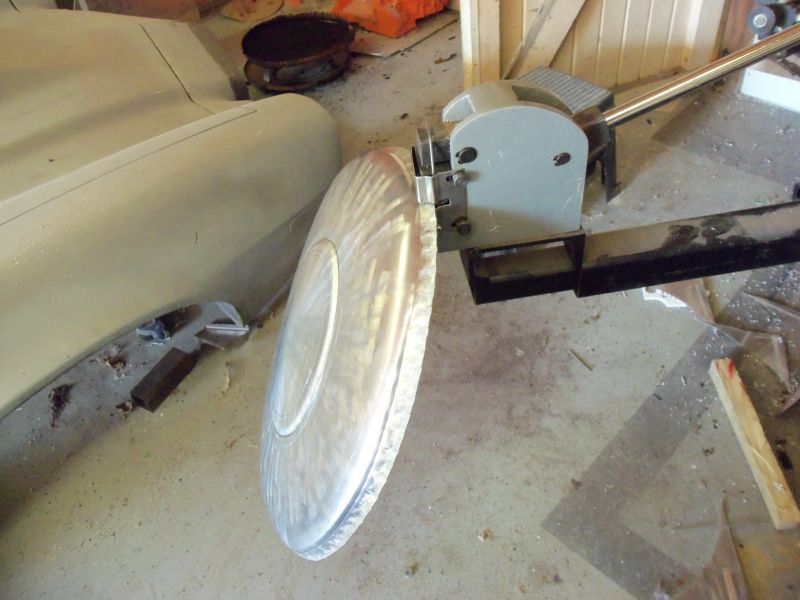 Test fit the bottom half on the stainless inner liner.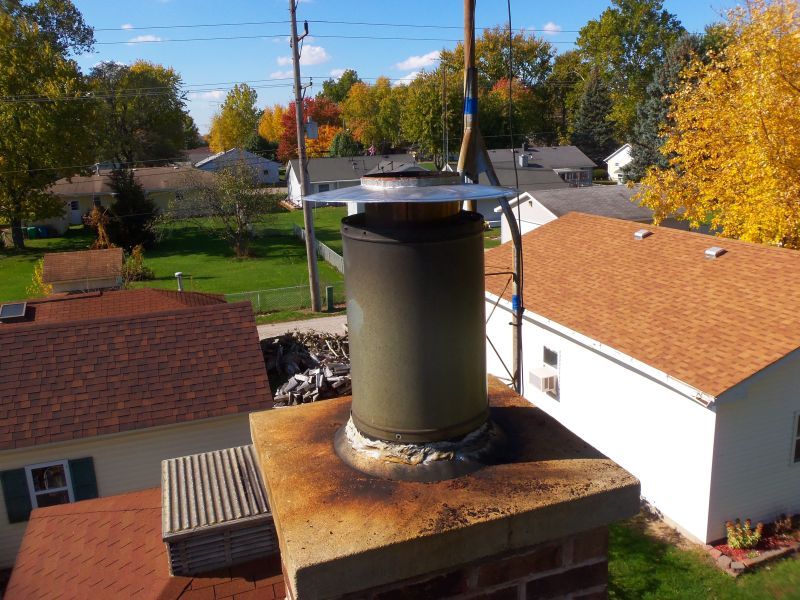 I tried everything I could think of to make the louvered sides, but nothing turned out right (wasted a good part of the afternoon figuring that out). So, as an alternative, I stomped out a handful of aluminum stripes on the shear, used the bench vise & a crescent wrench as a jig & bent all the stripes into louver pieces & then clamped spot welded them to the top 1 by 1. Then did the same with the bottom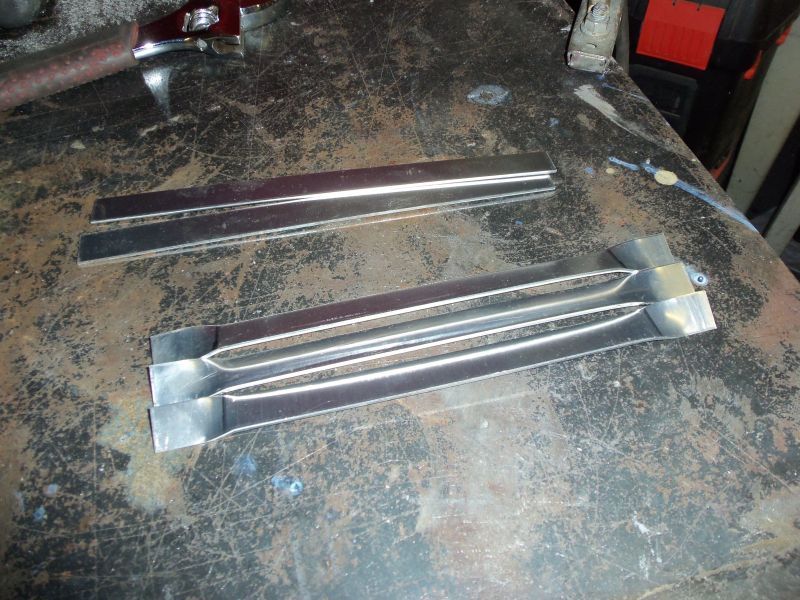 It actually went together fairly quick once I had a system down. Welded some mounting tabs on the bottom & got it installed in the dark.Installed the screen on the bottom to keep birds out of the liner vent. I have to do a little re-sealing on the chimney itself, but it started to rain just as I was putting the last screws in.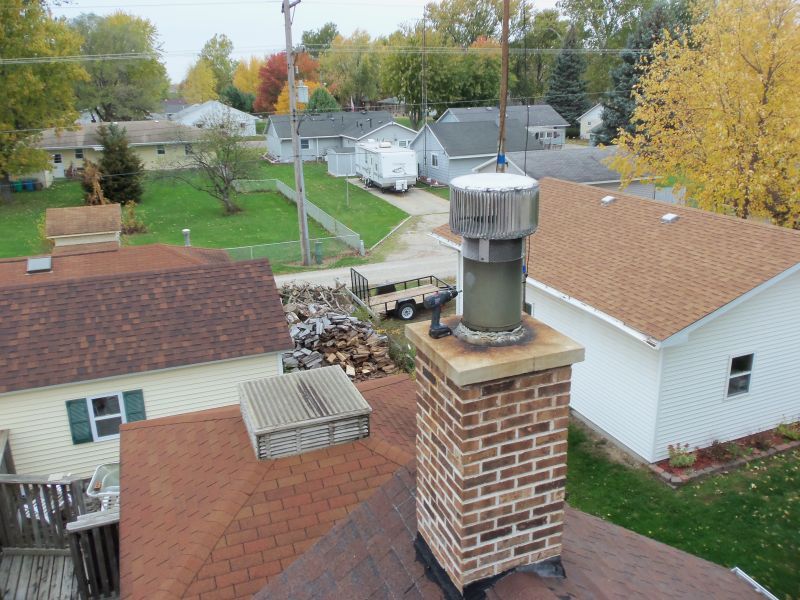 Cross another Honey -Do off the list in my quest to get back on the "Z". Been some chilli mornings lately & NO fireplace.