Made the trip to the track even though it looked like rain (and was raining here when we left). but, the rain held off long enough to get a couple passes. in.
Here's our pit spot. We left the souvenir trailer & hospitality tent at home.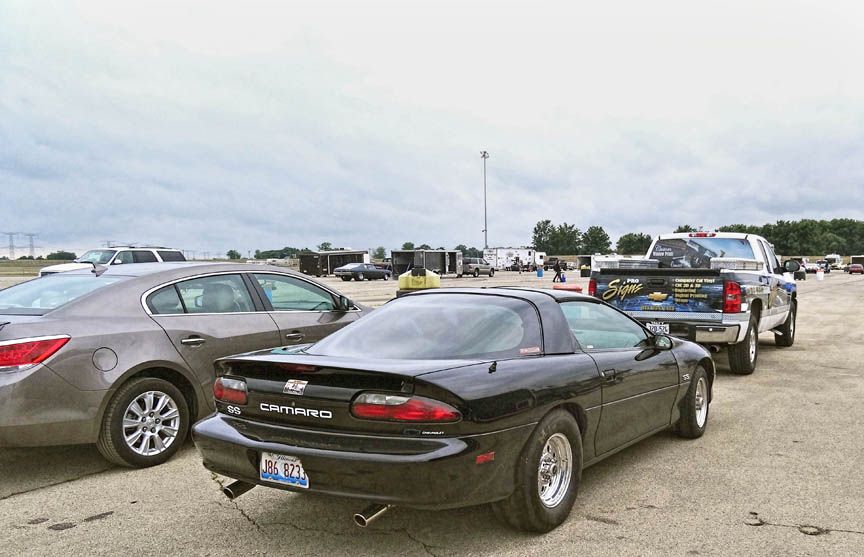 Jeff warming up the tires.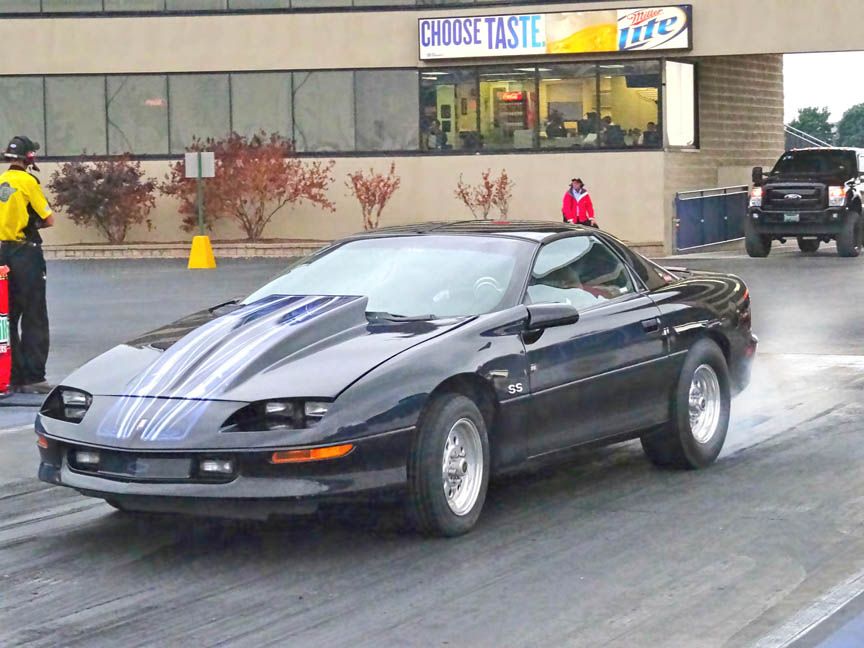 Jeff made 2 passes. Small shot is the first pass. Second pass he made a slight adjustment with the nitrous. Knocked off a little. Notice the MPH
After the second pass he realized he was clicking it off at the 1,000 ft. mark.
The reason we went for the T&T was to see if this gear could make it to the end of a 1/4 mile. It was fine for the 6spd. but we weren't sure about the 1:1 3rd gear of the Rossler. Went through the traps around 6,400 RPM, so he's got a little room left with the 4:30 gear, one less thing to work on before the WS.
His 60' times weren't so good, & he's had better 1/8 mile times, I 'hink with a few tweaks he'll be in the 12's.
BTW the 108.73 MPH & 13.19 ET are both new personal bests for Jeff.