I think you know which one I'm partial to...but that Hornet sure sounds tempting...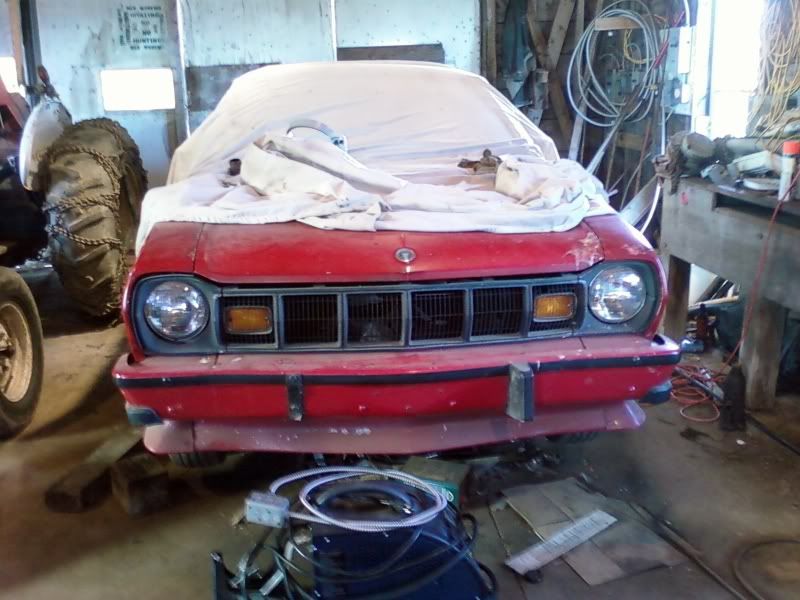 Yeah, the Hornet is less than five feet away from that Jegster chassis but my love/hate relationship with that car won't let me even take the car cover off it lately although I did peel it back a little for the photo. Maybe even less than 5 feet - I was sitting on the front tire of the chassis when I took that shot. Like a dummy I still keep looking for another body every day - today I looked at an early Cavalier(1991), a 1995 Grand Am, a 1997 Sunfire, a 2000 Cavalier and a 1997 Monte Carlo. All of them less than $500 too.
The $400 1991 Cavalier has the best body and the worst floor but that doesn't matter if it's getting a tube chassis, the Grand Am is only $200 but needs a windshield, the Monte Carlo at $500 is almost mint and might be one of those "too good to be true" stories(the owner wasn't home) The 1997 Sunfire had an engine fire and needs a hood, headlights and maybe a front bumper but is a freebie 'cause it's in a friend's salvage yard. The 2000 Cavalier is $400, no engine, body is mint but it's the ugliest dark green you ever saw.
As for the Hornet? It's very tempting to start hacking out the floor and firewall and unless the "perfect" late model body comes along at a riduclously low price it might just happen. If so there's absolutely no question of how it HAS TO look........