Jeff had one axle just a hair long (about an 1/8'') so we chucked it up in the lathe and turned 1/4'' off the end for clearance. The brake bracket has to go on before the bearing gets pressed on so we rigged up a steady rest type of deal with one of the rotisserie stands. Jeff tied the plate to the horizontal tube soz' it wouldn't flop around or cut the axle seal.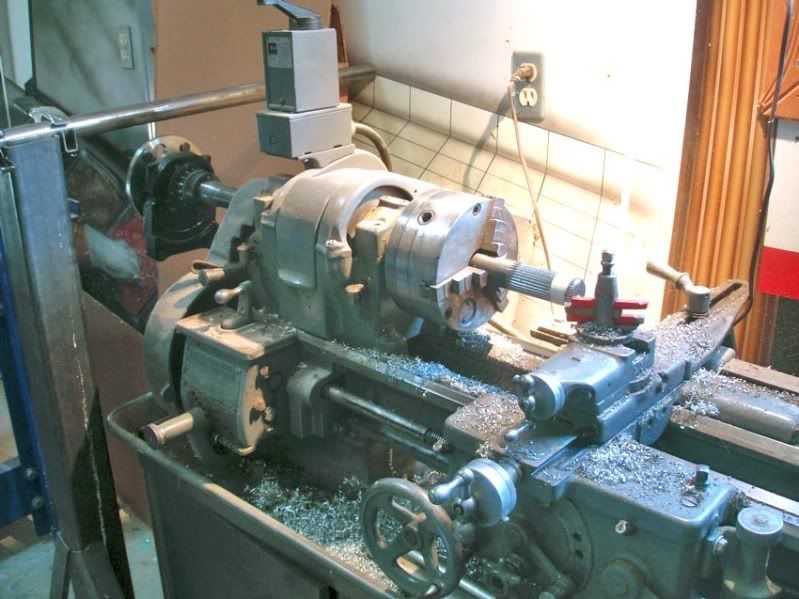 Cut & ready to install.
Rear end is assembled & ready to install. Just have to wait for another day off.