I took the camera out tonight & tried some time exposure shots. Street lights only , NO photoshop. Backyard shots are "stumble around in the dark" dark.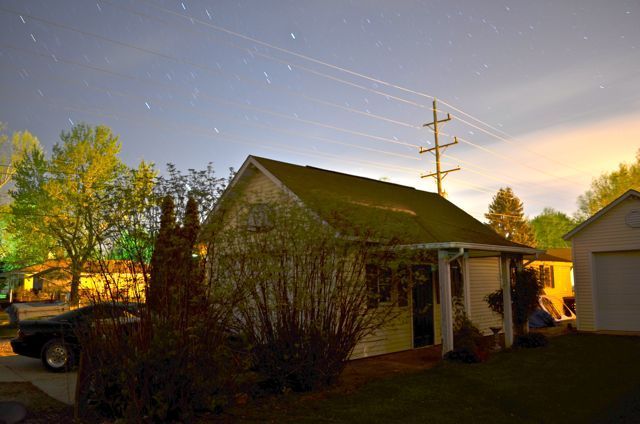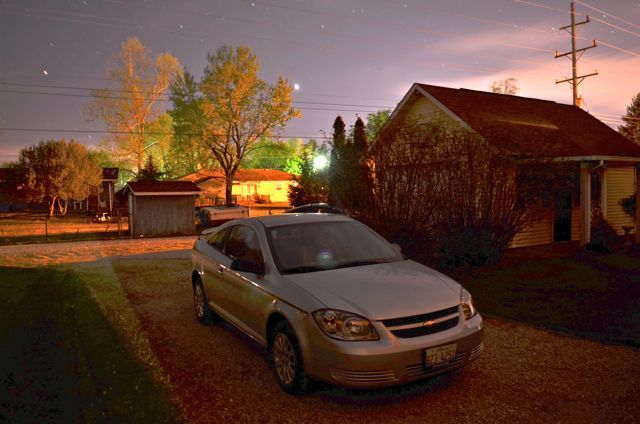 Flashlight wash
Caah going by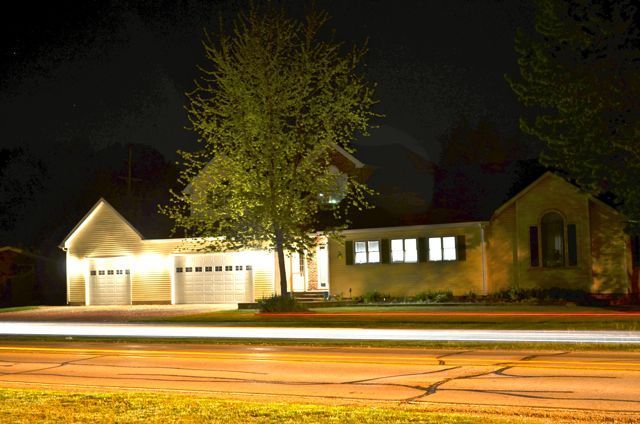 Downtown. Turned the camera just before releasing the shutter. Kind of a cool affect.
Truck taillights streaking down the road. 300mm lens, 100 ISO, F4, for about 20 seconds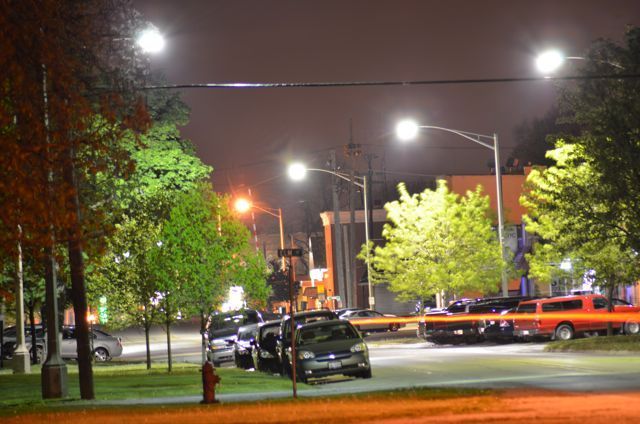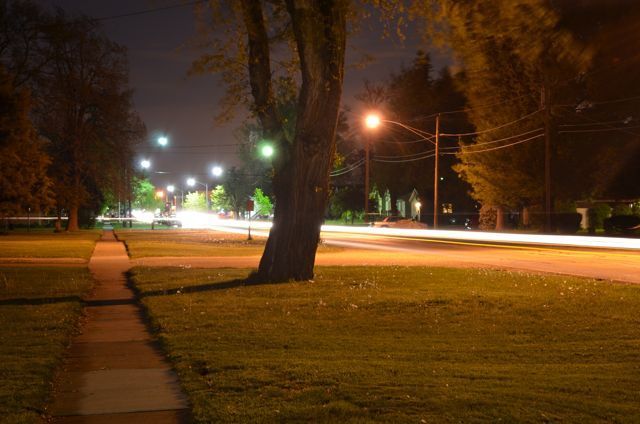 Horse trailer turnin' the corner.